Hey everyone! Welcome back to our channel. I'm Julia from TemplateMonster and today we're going to talk about passive
income ideas for web designers and developers and also about what
misconceptions you might have. Just keep watching! First of all, let's define what passive
income is. Basically, it's making money while you sleep! This sounds really good
but there are a number of misconceptions. You might think that it's fast and easy
money, but it's not! The truth about passive income – for designers at least – is
that it takes a lot of uprun work and sometimes regular maintenance.
But if
done well, it can bring you sufficient revenue. Creating a passive income stream requires a one-time investment of your time and effort, so later on you can keep
making money with little to no work. Secondly, you won't be earning heaps of
money from day one. Be prepared that you may not have any results for the first
couple of weeks or months. It's a long run story. And lastly, it takes a lot of
building up your presence in the niche to finally stand out from the
competition. So, what are the ways to start generating passive income today if
you're a web designer or developer? Option #1: selling themes and design
elements on stock sites.
Whether you are a web designer or developer, you can be
selling your work directly to the public. You no longer have to invest a
huge amount of time in building and advertising your own online store.
There are many existing marketplaces that will allow you to reach a wider
market to sell your product. By the way, you can find one of them at templatemonster.com.
Our marketplace has comfortable conditions for selling,
Personal Adviser, and we accept 31 types of products and new types are added on
regular basis. Here you can become a vendor. Start uploading your products and
earn up to 70% from each sale! But before you start selling your product on theme
marketplaces or design stock sites you have to keep in mind a couple of things.
Often, people turn to stock sites and think that here they can finally create
the products they want because there is no client to tell them what to do, but
that's a mistake.
You're still creating products and
services for clients. That's why, I carefully examined the selection of
products on a particular stock – all items that are being sold the best, what categories selecting, new entries, etc Option #2: creating tutorials and online courses.
There are a lot of people who are looking for the opportunity to learn
something new and improve their skills which makes creating and selling your
online course a perfect passive income stream for designers and developers. If
you feel like you're really great at something, give it a try and share your
knowledge with people! It might take tons of work to create a course, but once it's
done you can get up to $1,000 per month! Check out such online course platforms
as Udemy, Skillshare, Teachable and Podía to compare pricing and conditions.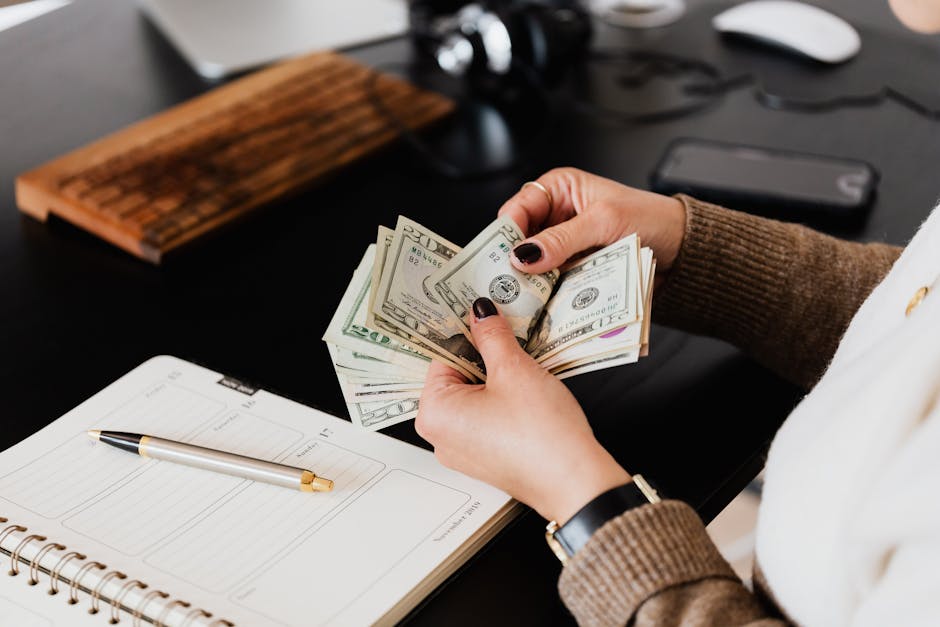 Option #3: creating the tool product or a plug-in. Online course is a digital product, so
you can sell it over and over. But there are also other types of digital products.
You, as a designer, might constantly run into some process or some issue that you
wish could be faster and easier to deal with, and so do other fellow designers.
Consider creating a tool, plug-in, add-on or maybe even ebook or a guide to help
others solve their problem. It can even be a free to use product, but
you can find ways to monetize it. You can ask users to buy you a coffee or
offer them a premium version of the same tool if they like using the free one.
Option #4: creating content on YouTube. I'd say it's not 100% passive income but
still can be present in all ways.
Everything you need is a bit of editing
skills. Of course YouTube is definitely not the easiest way, because there are
certain requirements to be reached before you can monetize your content on
YouTube. However, you can use it for uploading tutorials, videos with the
process of your work, podcasts, or even daily life vlogs to start making money
on ads. Option #5: affiliate links for your design resources. If there is a certain resource you find really cool, consider becoming an affiliate to that resource.
Everything that you need to do is sign up to an affiliate marketing service,
promote the product to an audience and receive a commission on sales made through their links.
For example, you made a website for a client. In this case, you may recommend
a hosting you like providing the client with your affiliate link.
By the way, TemplateMonster also allows you to join an affiliate program and get
from 10% to 30% commission for users' purchase. So, these were our five
passive income ideas that might be helpful for you in the future. Be sure to
leave a comment below with any success stories or additional ideas! Thanks a lot
for watching! Please, don't forget to like this video and subscribe, if you haven't
already. Have a really great day and see you in the next one!.