Welcome back to the channel I'm Suzanne
with Arvabelle and in this video I'm going to show you 6 ways that you can
start earning passive income as an artist. There's a lot of confusion and
skepticism surrounding passive income because a lot of times it's advertised
as making money while you sleep and in some ways it is that but it's not
just random money falling from the sky without you having to do anything.
Passive income is when you put in time and work upfront to make a product or
content that can continue to earn you money without you having to put in any
additional work.
To successfully and consistently make passive income you
need to be making things that are either unique or that are providing people with
a lot of value. Everything that I mention in this video will be linked
in the description box. The first way that you can start making
passive income is by selling stock photos, stock videos, or stock music. When
you're selling any type of stock content what you're actually selling is a
license to use the content. Usually these licenses will be priced in different
ranges depending on the use that you're selling it for. There's usually personal
use, commercial use, and redistribution. The reason that this is passive income
is because you aren't having to go out and take a photo for every license that
you sell. You can have one photo and sell an infinite number of licenses for that
photo. So in theory your picture could sit out on the internet for all of
eternity and as long as people are still buying it, you will still be earning
money.
You can start selling your stock content on websites like Envato or
Creative Market. And how it works with these companies is that you'll usually
receive royalties or a certain percentage of the selling price of that
license. This amount won't be a lot per license but by using these websites you
do have a benefit of sort of mooching off of the traffic that they already
have coming into their websites. If you're selling on your own platform or
your own website you'll obviously get to keep the full amount that your licenses
sell for, but you'll have to also figure out a way to drive traffic to your site.
So whether that's paid advertising or building a social
media following, you will need a way to drive sales. Out of stock photos, stock
videos, and stock music, stock photos is going to be the most competitive area
and it just depends on what website you're using or if you're doing it
yourself but usually that will also be the area where you're earning the least
amount of royalties. Stock videos and stock music are less competitive and I
think it's also easier to provide something that's unique and that's not
really being offered by anyone else.
So you would need to really look and see
what the undersaturated areas are so maybe there's not a lot of
drone footage, for example, or underwater footage. You really just have to find an
area that is in need of content and you be the one to create that content. You
really have to think about what's in demand and what businesses and people
are looking for when they're searching for stock content and capitalize on that.
The second way to earn passive income is by selling presets. So if you're not into
the idea of selling your photos if you're still good at editing photos or
even color grading video, you can sell presets to other people. You'll see all
of the major photographers doing this like Peter McKinnon, Sawyer Hartman. And
it works really well for them because they both have very particular styles
that people are looking to recreate. You can make preset packs with Lightroom or
you can make actions with Photoshop and I think that presets are a really great
option because you can start developing them on photos that you've already taken,
or if you have photos that you've already edited in a particular style you
can take those edits and put them together in a preset package.
Now if
you're really tech savvy or just really ambitious you could also think
about making an app that has the presets in it. An example of this is the app A
Color Story which was actually made by a couple of bloggers. And why this app is
so successful is that it takes really nice presetS and makes them available to
people who may not have access to Lightroom or Photoshop but still want
really nice Instagram photos. For most people it makes
more sense to spend a couple of dollars buying an app or buying presets within
an app, rather than spending hundreds of dollars on Adobe products that they
don't know how to use.
The third way to earn passive income, which is my favorite
way. is print on demand products. Print on demand is when you upload a design file
onto a site to be printed on a product. The product is not actually made until
someone orders it. So someone puts in an order, and then it's printed. Hence print
on demand. This is a great business model because you don't have to pay for any
inventory upfront, you don't have to store the inventory, you don't have to
deal with customer service or shipping, it's just it's all-around great. You can
use a third-party site like Red Bubble, Society6, Zazzle, even Merch by Amazon. And what's great about these platforms is that there's no upfront cost to you.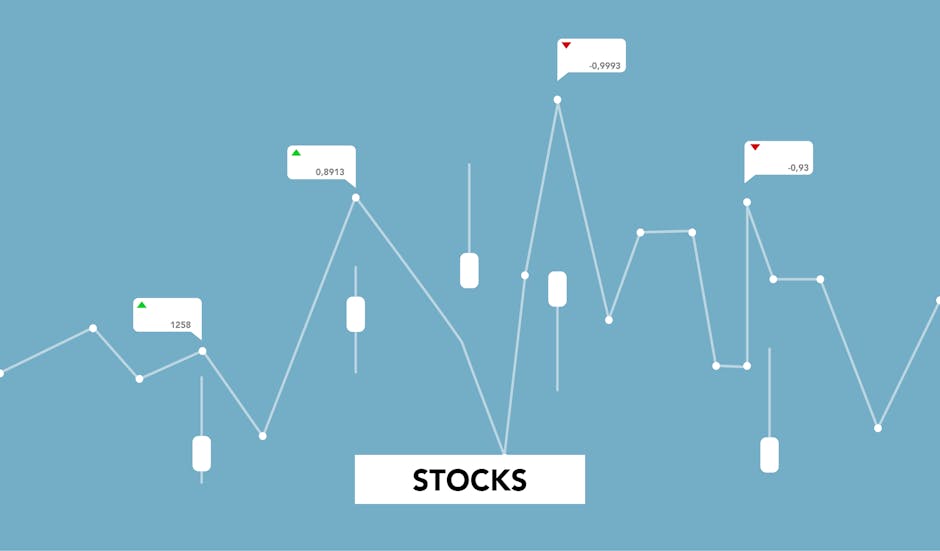 You
just upload your designs and then you get a royalty when that product sells.
The downside to these third party platforms, again, is that your royalties
will probably be pretty low if you're pricing your items at prices that people will actually buy the products at. So depending on what you're selling, your
royalties may only end up being a couple of dollars per item. You could
alternatively choose to sell print-on-demand products on your own
website. And I think this is a lot better if you already have an audience that's
following you, or if you plan on building your art or designs into a brand. There
will be fees for having a domain name and for opening a Shopify account or
other e-commerce account but it can be worth it. I think the easiest way to set
up a print-on-demand website is to use Shopify. So Shopify is an e-commerce
platform and there are different apps that integrate with Shopify. Printful is
one of the biggest ones, and they're a print on demand service that works with
Shopify.
So all of your orders will go through them and it will work almost the
same way like how Red Bubble or society6 would work, but by cutting out that
middle man you will be actually making more of the profit off of your products.
And again with these Shopify apps, it's the same thing where you
you don't actually have to physically hold any of the inventory and they will
usually deal with shipping and with customer service. If you are a fine
artist wanting to sell higher priced really high professional quality prints
and canvas art, Fine Art America is a very good company to use. Everything is
really expensive but it's also really really high quality and people can even
add on expensive frames and things to go with it. So if that is the kind of thing
that you're selling it's super nice that that is a print on demand service and
that they are handling all of that for you.
Print on demand is a really solid
way to make extra money as an artist but since it is pretty competitive you will
usually have to spend some extra time or some extra money either on advertising,
or just driving traffic to get sales. But if you are willing to put in that extra
work or put in a little bit of extra money it can definitely definitely be
worth it. The fourth way to earn passive income is by selling digital assets or
templates. Digital assets are things that people can use in their own projects. So
a lot of times professionals will buy these pre-made assets to use because
making the same thing themselves would take a lot of extra time and there's
really no sense in that if they can just spend a few dollars, buy it, have it done.
If you are a 3d artist and you know Maya or ZBrush or Houdini you could sell
premade models, maybe rigged models, or effects.
If you're a digital artist you
could sell brush packs, if you're a graphic designer
you could sell fonts, or icons, or just different graphic elements that people
can use. You can really sell anything that people would be looking to use in
their own projects. Templates are also things that people spend a lot of money
on. So that can be something complicated like a website or WordPress template, but
it can also be something as easy as a brochure template or a resume template
or even wedding invitation templates. What's nice about these is that the
average person does want them or does need them, but they don't necessarily
know how to design or make it themselves. And again I think that Envato and creative market are probably the best platforms that you can sell digital
assets and templates on. The fifth way that you can earn passive income is by
making your own online course. Online courses in my opinion are one of the
most profitable business models right now.
They are being slightly overused and maybe a little bit abused, but I think that art and design is an area where
online courses are extremely lacking. They're either really boring, really
redundant, or they're just really really expensive. If you can provide a good
course at a fair price especially if it's aimed at a specific group of people
like high school students or college students or a specific professional area
there is a lot of money to be made and there's also a lot of value that you can
provide. You can create your own online course with a lot of different platforms
like Teachable and Skillshare or Udemy The only thing about making an online
course is that it does take a ton of time upfront. You have to plan it out,
film everything, put it all together in a cohesive way, but a lot of people do sell
their courses for hundreds if not thousands of dollars so it can be very
much worth it in the end.
Even if you don't really want to commit to creating
an entire course you could always just make your own YouTube channel with
different tutorials and start collecting ad revenue from that if this gave you a
few ideas of how you can start earning passive income as an artist hit the like
button subscribe to our channel for more videos on money and mindful living visit
our blog Arvabelle.com follow us on Instagram and I'll see you
in the next video